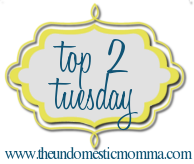 My 2 New Year's Resolutions for 2011...
1.
EXPAND MY HORIZONS MORE WITH COOKING/BAKING!
I do good about 1 or 2 times a week in making homemade meals and desserts but I would Love to bump that number up per week to like 4 or 5. I want my boys to have favorite meals or desserts that they love and request having through out their childhood lol!

2. Enjoy the small sweet moments in life!
Basically quit working, blogging, laundry, cleaning, crafting, or talking on the phone more often and just PLAY with the boys more because one day they won't want to play with me...

3. Actually I have 3 lol I need to read the bible MORE!!!!!